Posted on November 16, 2016
SmartLift® Repairs. The typical turnaround times.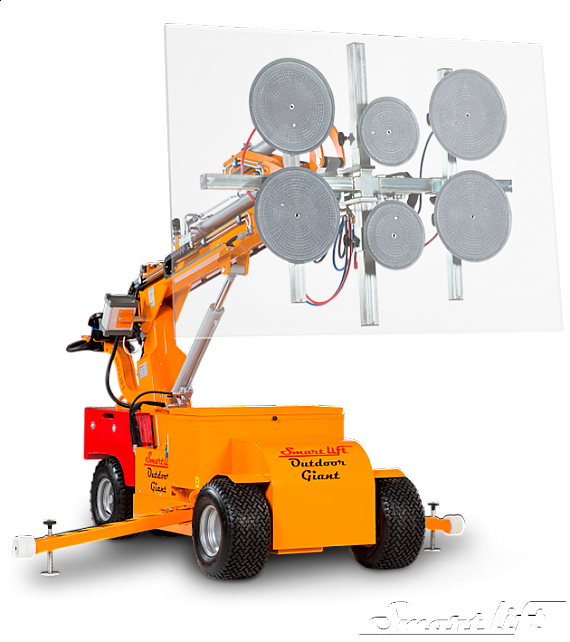 One of our favorite aspects about our new SmartLift® line of glass lifting machines is in how easy they are to be maintained and, as inevitable as with all other machines, repaired. The designers and engineers put a lot of care and thought into its construction.
That said, the one thing they didn't put in these machines, yet, was the ability to manipulate time and space. So, while repair and maintenance for a SmartLift® glass lifter is quick and painless, there are still a few details to sort out. Those details come to light with the following questions:
Can the repairs be done remotely?
The first thing to sort out is the initial diagnosis. If the repair plan is something as simple as routine maintenance, then depending on the type of maintenance, we can perform the repairs on site. But if the repairs are going to require a more controlled environment, then we'll have to bring in
Where in the world is your machine? Seriously.
We're centrally located, but sometimes our clients are not. As much as we would like to get from Chicago to LA by lunch, with equipment in hand, that scenario is very rarely a reality.
We do oftentimes have teams throughout the country that can get to where you are, but that doesn't always happen. So, on occasion, we'll have to add a day or two.
Machine Shop Schedule
Like most shops, we have slow seasons and peak seasons. There is also the rare emergency to consider, but, for the overwhelming majority of the time, we've got routine openings to keep your schedule running smoothly.
For contingency, sending out a loaner is always possible
For those on tight deadlines, we have loaners available while we take your machine into the shop. This way, you can better stay on schedule and complete your projects.
You make it go. He helps to keep it that way.
For more information on our SmartLift® glass lifter repair and maintenance, contact us today. We'll listen to your situation and help devise a schedule that will keep your project running smooth.
Buy, Rent or Schedule Repairs
Click the button below and fill out the provided contact form or call us at 815-931-4825 to get started today.
Get Started