Posted on October 5, 2016
SmartLift® Deals & Specials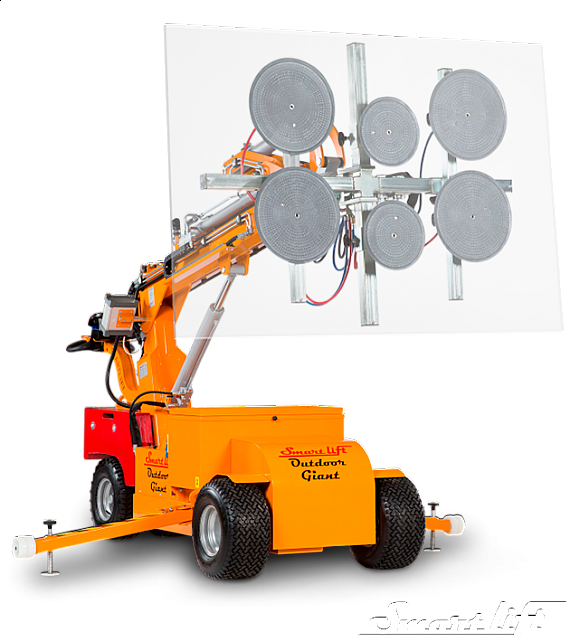 These type of questions having recently been coming to us via the contact form:
"What type of deals are available for your new glass vacuum lifting machines?"
They're talking about our new SmartLift® line of Glass Lifting Machines. They're the machines that combine the best of Glass Lifters, Glass Vacuum Lifters, and Glass Manipulators in to one do-it-all machine.
The machines are new to the US. The deals are still incredible
Our marketing department keeps it easy for us. For the most part, our deals and specials for our SmartLift® machines are the same as the ones we provide for our Spydercrane Mini Crawler Cranes.
Free Delivery on Long-Term Rentals
We offer free Delivery on all our SmartLift® machines. For contracts of 3-6 months, we offer 50% delivery charges. For contracts of 6 months or longer, we offer 100% Free Delivery.
Bulk Discounts
The more machines you rent or buy, the cheaper each machine costs. This can include traditional bulk discounts as well as free delivery discounts.
Service Agreements
With each machine rented or purchased, there is the option to opt in to a routine Service Agreement. This agreement includes routine, scheduled maintenance, end-of-life part replacement, and pickup & delivery for service that needs to be performed at our shop.
Seasonal Specials
Depending on the time of year, we'll offer specials and discounts. These discounts are typically offered during off-peak times.
All in all, pretty incredible deals.
We're pretty flexible when it comes to your needs. We custom-fit every deal instead of trying to fit what everyone wants into the same package. Better deal for you, better service for everyone.
Contact us today to price together a deal that fits what you need out of our SmartLift® Glass Lifters.
Buy, Rent or Schedule Repairs
Click the button below and fill out the provided contact form or call us at 815-931-4825 to get started today.
Get Started