Posted on December 27, 2017
The Best Glazing Robots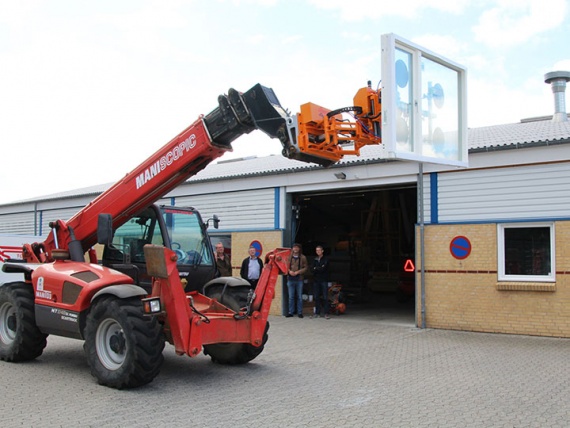 Another great question from the mailbag:
"Is SmartLift® the best Glazing Robot?"
It's a great question. One we wish we had the "official" answer for.
"Why don't you have the "official" answer?"
Because we're a Business-to-Business Industry that focuses more on the work at hand and building quality, long-term relationships more so than consumer-type product competitions. We believe SmartLift® to be the best Glazing Robots / Glass Lifting Machines. It's why we partner to sell them.
The craftsmanship speaks for itself.
Our Glazing Robots / Glass Lifting Machines / Vacuum Lifters come in a variety of sizes, from the 380 Outdoor HL that hoists up to 837 lbs. to the 780 Outdoor that can lift up to nearly a ton (1,819 lbs.).
The accessories are unmatched.
There are accessories for custom, asymmetrical, and curved pieces of glass such as ball joints for suction pads, flexi beams, flexolinks, and suction pad extenders.
There are suction pads for fire-rated doors, so they can glaze more than glass.
There are non-glass accessories such as lifting hooks and pallet forks, so the machines can do several jobs at once.
Yes, it makes it more than a Glazing Robot, but it doesn't detract from its ability to be the best Glazing Robot it can be.
Our Service is second-to-none.
Our friendly, knowledgeable staff is more-than-ready & willing to take the extra time to answer all your questions, assess your situation, and give you a free quote to help you best assess your situation and needs. Added to that the possibility for free delivery on long-term rentals, as well as other discounts and specials held throughout the year, and it's easy to see how we put SmartLift® into the conversation for "Best Glazing Robot."
For more information, please contact us using the details provided below.
Buy, Rent or Schedule Repairs
Click the button below and fill out the provided contact form or call us at 815-931-4825 to get started today.
Get Started