Posted on September 13, 2017
Vacuum Lifter Rentals: Parts, attachments, & full-sized machines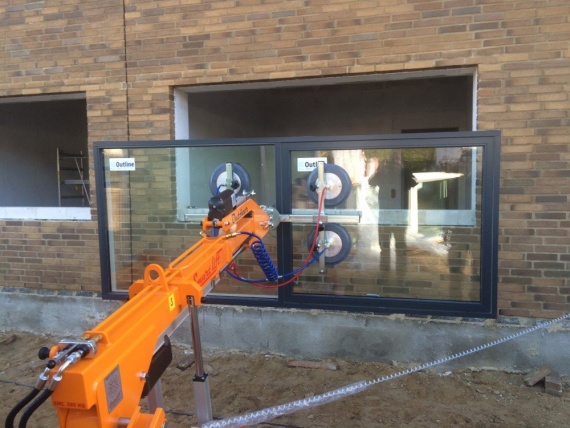 "Vacuum Lifter Rental." Over the years the term has grown from an accessory to an industry. We contribute to the industry because of our incredible SmartLift® Glass Lifting line.
First: The vacuum lifting machines.
Our line of SmartLift® line of vacuum glass lifters come with all the accessories, parts, and attachments needed to do most any type of lift imaginable. It's the all-in-one kit, saving precious time and improving workplace safety.
These beauties are available for rent. or to buy if you'd like. They also have same-day financing if you'd like.
Second: The attachments & accessories.
We have every part you would need to replace or repair for these vacuum lifters. We also have pretty cool attachments such as the 400 Sky Lifter which will lift your pieces up where they belong.
As for accessories, we weren't lying when we have everything. From lifting forks and pallet hooks to distributor blocks, with stops along the way at ball joints & extenders for suction pads, all the way over to flexlolinks and suction pads for fire doors, we have what you'll need to walk the flexi beam of success for your lifts.
Third: Vacuum Lifter Rentals, Sales, and Service Agreement options.
Commit to a vacuum glass lifter or just get to know it, we have rental and sales agreements for every type of business relationship. We also have handy maintenance teams to fulfill maintenance and service agreements, if you'd like one.
Like we said, whatever you're comfortable with works for us.
Question: "Can your glass vacuum lifter do custom & curved glass pieces?"
It can and it will, especially if you ask it politely. Our friendly sales staff will even help you with the math and the proper settings to make sure your lift is done right, and done safely.
Want to know more? Contact us today. We'll help you sort out everything you need for your glass vacuum lifter(s).
Buy, Rent or Schedule Repairs
Click the button below and fill out the provided contact form or call us at 815-931-4825 to get started today.
Get Started