Posted on June 17, 2015
Can a spydercrane be used indoors?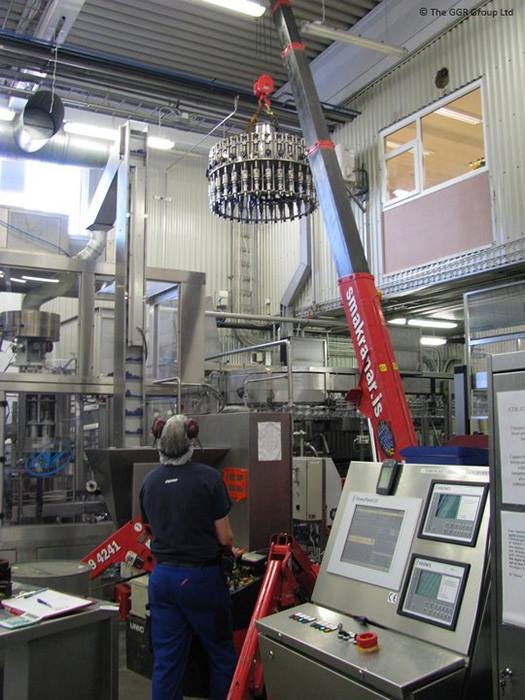 Once again, not to bury the lead: "Yes, a Spydercrane mobile / mini crawler crane does an incredible job indoors, getting materials up where they need to go. It can complete any task from placing the lights and star on a Christmas tree in the lobby, to lifting construction materials into an enclosed site."
Spydercranes are perfect for when construction-level work is needed in tight spaces. They're also great for when a little added security is required for elevated tasks.
The essence of a mobile crane
Getting the crane from place to place on its own is the essence of a mobile crane. Getting projects done quickly & safely in both indoors and outdoors environments is the essence of a Spydercrane. Suited for for both, especially with the lightweight models in its line, our mobile crawlers are able to nestle into those tight-fit corridors in order to get into the right spot to get the job done. We've had them placed on the roofs, one the sides of hills, and on exposed floors of buildings in constructions.
Compactibility and movability
We've set it many times before but it bears repeating: our smallest cranes are able to roll through single-wide door on their own power. All the other cranes can fit through a double-wide door. This means most office buildings, gymnasiums, conference centers, and corporate structures can fit our biggest line of cranes.
Footers, pads, and adjustable nozzles
For indoor surfaces and unique flooring, Spydercrane has padding to help reduce the possibility of leaving scratches and cracks on tiled and polished floors.
Remote controls
You don't want to sit in the captain's chair? Remote controls are available with each crane, making it that much easier to have full control over everything, and allow you to take different perspectives during operation.
New more inside info on the Spydercrane's inside capabilities?
Contact us today. We'll give you the scoop.
photo credit: facebook.com/UNICCranesEurope
Buy, Rent or Schedule Repairs
Click the button below and fill out the provided contact form or call us at 815-931-4825 to get started today.
Get Started