Posted on August 26, 2015
Spydercranes in Florida - mini crawler crane rental and repair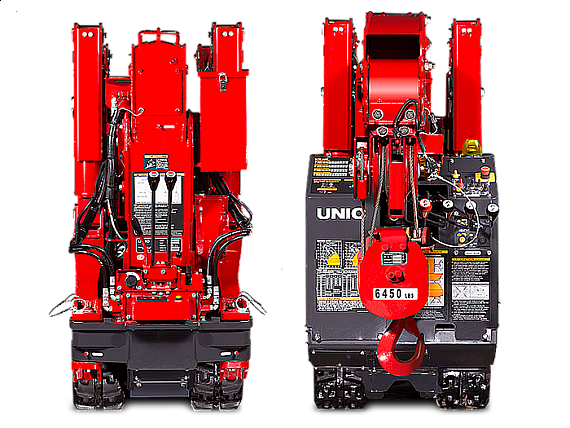 Florida is long, flat, humid and damp. It's home to crocodiles, panthers, and manatees, and that's not even taken the wildlife into consideration. But, oh, is Florida a beautiful place. And growing, continuing to burst at the seams. Florida continues to be stacked along her vast coastal shores, all the while covering rivers and lakes and oceans and the Gulf of Mexico, too.
Yes, even the flattest state in the union needs a Spydercrane to traverse such wild terrain.
The business cultures in Florida
When you think of Florida, you think of tourism and fishing and the healthcare industry. And you should. Florida is home to industries that continue to flourish because of its attractions and opportunities.
How Spydercranes fit into the Florida construction scene
The Sunshine State is more than retirement communities, yachts, beaches, and golfing vacation resort villas. It's a booming technology hotspot and an agricultural mainstay. All those industries are dependant on infrastructure. From industrial structures and hotel towers to agrarian and industrial storage, these thriving industries continue to need construction. Such levels of construction require efficient machinery. Such machinery includes mini crawler cranes such as Spydercrane.
Spydercrane Rentals and Repair Specials for Florida
With our frequent deliveries to the southeast and the eastern seaboard, we find ourselves often within at least a one-tank trip to the middle of Florida. Because of our frequency and presence to the area, we typically off free delivery discounts for long term rentals and volume deals. We also run specials throughout the year. When you contact us, please be sure to make sure you're informed about what we have running.
Helping businesses soak in a little more sun in the Sunshine State
Besides, we'll take nearly any excuse to go back down to Florida. Check with our delivery drivers when they show up. There's typically a better than average chance that they have packed their golf clubs for the journey.
Buy, Rent or Schedule Repairs
Click the button below and fill out the provided contact form or call us at 815-931-4825 to get started today.
Get Started