Posted on January 18, 2017
Lifting Machine Pre-Checklist Spring 2017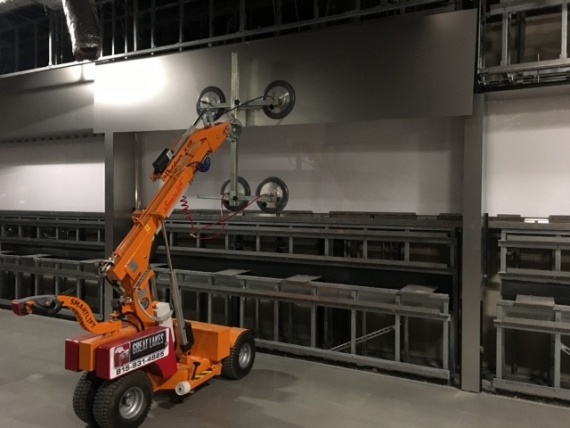 Before we know it, the cold weather will start to give way to warmer days and we'll all be back outside, sunrise to sunset, building incredible things.
Seriously. We mean it. It's not a joke. It will get warmer. We promise.
So, while you're swearing at the sentiment that it will ever get warmer anytime soon, let us help you to think warm by giving you some tips to remember
Paperwork: Certs, license, bonding, insurance...
The last thing you want is to be caught on a job site without your documentation. No one wants to pay those fines. Double-check to make sure all applicable certifications have been kept up-to-date.
Safety Check
Never use a tool without first inspecting it to make sure it is in proper condition. Routine safety checks need to be performed before the work begins. Especially when coming out of a slow season. Make sure those machines are tested and ready to go.
EOL part replacements
One big element that should be included in the safety checks is the EOL (End of Life) part replacement schedule. That last thing anyone wants is to have a one-ton load hoisted three stories high come crashing to the ground because someone tried to run a part past its life expectancy. Every part is important.
Operator Training
Lifting machines should never be operated by the, "push buttons and see what happens," approach. It's not only inefficient, but extremely dangerous.
We provide thorough training for all first-timers looking to use our Spydercrane and SmartLift® lifting machines. Make sure you take advantage of it.
Verified work plans
And, lastly: Who doesn't hate gearing up for a project that only to find out that plans have changed? Along with it, your scope of work. Verify the work plans. Make sure you are preparing for the proper job at hand. A few extra minutes could save you hours of unnecessary labor.
Then, prepare to lift your project up to new heights with one of our lifting cranes.
We rent and maintain Spydercrane Mini Crawlers as well as our exclusive line of SmartLift® lifting machines. Contact us today to learn more.
Image source: smartlift.dk
Buy, Rent or Schedule Repairs
Click the button below and fill out the provided contact form or call us at 815-931-4825 to get started today.
Get Started