Posted on June 25, 2014
Michigan, Again and Again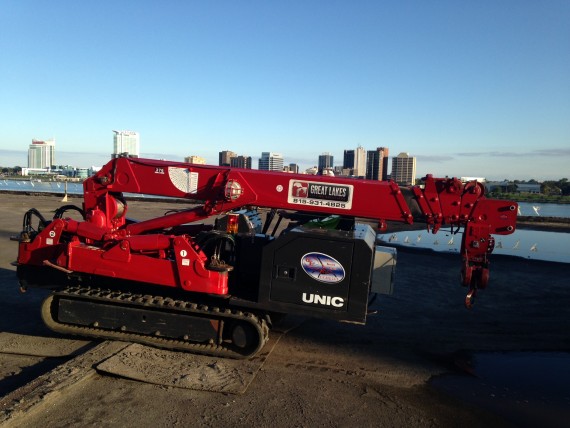 Happy to go to Michigan, Again and Again
Michigan is not for the cold-blooded, in every sense of the word. Those who can't appreciate and learn to enjoy the diversity each of the four seasons of the year can provide need not live in Michigan. Those who can quickly find out the state's diversity: the best of outdoor activities, from beaches to snow skiing – and everything else in between. Never a dull day in Michigan.
Michigan's business culture is much the same as their recreational life. Those who appreciate all Michigan has to offer – and that's a lot – learn to make wonderful things happen. Those who don't typically find themselves heading west.
Why we like aiding in construction efforts in Michgian
Not only is Michigan one of the most beautiful states to drive through, the way people treat you in Michigan is just as incredible. The don't live for the moment, they work to make the most out of it. They've seen good and bad and know that each moment is as precious as the next. Whether our mini crane rentals are to Detroit, Lansing, Flint, Grand Rapids, up to Mackinaw or straight on through to the UP, the job is a privilege. Each trip is as much a life lesson as it is a business deal.
Michigan Spydercrane Sales, Rentals & Maintenance Deals
If it wasn't for the fact we ourselves had bills to pay, we'd consider doing work in Michigan for free. As it is, we often do the drive for free because we typically offer discounts and specials to the state, including free delivery.
To learn about our latest Spydercrane deals and specials to Michigan, contact us today.
Michigan-dering with Spydercranes
Regardless of whether you're toeing the Indiana border in either New Buffalo or Niles or you can see Canada from your construction site, Great Lakes Lifting has the tools, friendly customer services, and deals to help lift Michigan higher into the 21st century. Contact us today to get started.
Buy, Rent or Schedule Repairs
Click the button below and fill out the provided contact form or call us at 815-931-4825 to get started today.
Get Started