Posted on August 16, 2017
Mini Crane Rentals and how Spydercrane fits into it all.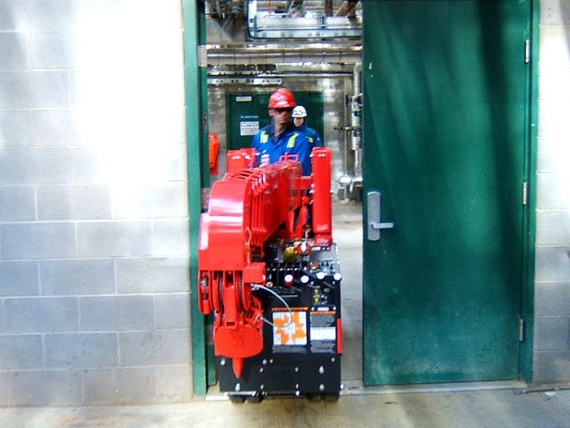 As a mini crane, Spydercranes are beautiful, versatile machines capable of incredible feats of productivity. Being a mini crawler crane, their ROIs are perhaps amongst the highest in the construction industry. But before you start emptying your trailers of your old equipment and lining your teams with nothing but our Spydercranes, consider the following:
Then, shop Spydercrane.
If you have already considered the above list and are still interested, please contact us today. Otherwise, allow us to entertain you further:
All mini cranes have limitations.
Spydercranes are not just valuable mini cranes, they're valuable cranes. Period. But even the most valuable crane has its limitations. For example, if you need a crane to consistently perform 10-ton lifts, then you don't want a Spydercrane. For that matter, you don't want a mini crane, because there is nothing mini about such a lift.
Now, if you need a machine that can lift a little lighter, closer to 9 tons or less, then Spydercranes are right up your alley.
Please check our specs on our Spydercranes before your make a final decision.
What are your working conditions?
Spydercrane mini crawler cranes can work in uneven, unlevel terrain, but they do have their limits. Make sure you know the conditions of your working conditions and job site terrain before acquiring a Spydercrane or any mini crane. If you're not certain, our team can help answer any questions you might have.
What are your staff's strength & weaknesses?
We want to make sure the machine you get is the machine you need. No more, no less. So, if your staff and their tools can do most of the work, we don't' want to get you a machine that will create too much redundancy. Our experience team can use their field experience and training help you decide the limits of team, and how Spydercrane can fit the gap.
Who does your service & repair on mini cranes?
We have a certified team of service and repairmen who specialize in all aspects of Spydercrane care. We can help you in any and all aspects of such repair. If your team is just as certified and can do it on your own, we appreciate that as well. We won't try to force something on you that you don't need.
What will your budget be?
"Budget" sounds like a used-car salesmen gimmick, but knowing the financial restrains can be the difference between owning and renting, long term or short term, or simply shoehorning as much of the Spydercrane mini crawler crane into your plans as you often as can afford it.
For more information on the what to expect from a mini crane such as the Spydercrane mini crawler crane, contact us today. Our friendly, experienced team will help you get the answers you need and get your projected fitted with the right crane for the job.
Buy, Rent or Schedule Repairs
Click the button below and fill out the provided contact form or call us at 815-931-4825 to get started today.
Get Started