Posted on February 27, 2015
Platinum-Level Mini Crawler Crane Rental and Maintenance in the Silver State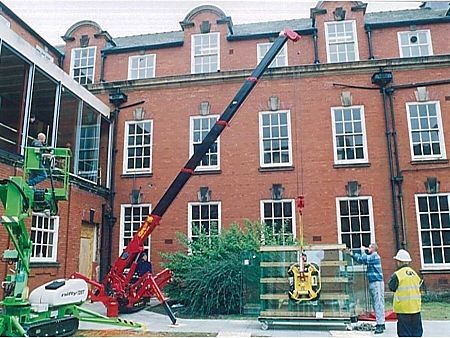 For being called The Silver State, some would think that Nevada is still all about the gold. From their glamorous casino hotels to their voluminous production of the natural resource (4th in the world at the time of this writing), "gold" would be a natural imagery with which to describe the state.
The truth is Nevada is so much more than the glitz and glam that make their anchor cities, Las Vegas and Reno, coveted international destination cities. With natural resources, unrivaled independent spirit, and unbridled energy from staying relatively undeveloped, Nevada typifies what it means to hold true to the spirit of the Old West.
It's that type of bravado we at Great Lakes Lifting appreciate when we called in to bring our Spydercrane mini crawler cranes on the next project on ''The Strip.'
From Tahoe to the The Mirage: Business Growth in Nevada
It's no secret that the last round of economic downturns took their tool on the future of Las Vegas and, residually, its fellow cities. But if anyone knows how to turn the tables and set the odds in their favor, it's Nevada. With positive economic indicators comes renewed & revitalized expansion projects. Such projects bring around jobs and spur the economy, priming the pump and getting their previous unparalleled growth back on the table.
Spydercrane Mini Crawler Crane Rental and Maintenance for Nevada
Such growth means a call for our cranes.
Because our scheduled trips often no more than a day's drive from Nevada, we typically offer Free Delivery on all our lines of Spydercranes. Make sure to ask about this special and other specials we might be serving to the area.
7 Come 11 Comes Something Special for Spydercrane Users in Nevada
Here's to hoping The House doesn't change the rules mid-hand.
photo credit: Furukawa UNIC on Pinterest
Buy, Rent or Schedule Repairs
Click the button below and fill out the provided contact form or call us at 815-931-4825 to get started today.
Get Started