Posted on August 19, 2015
Spydercrane Replacement Parts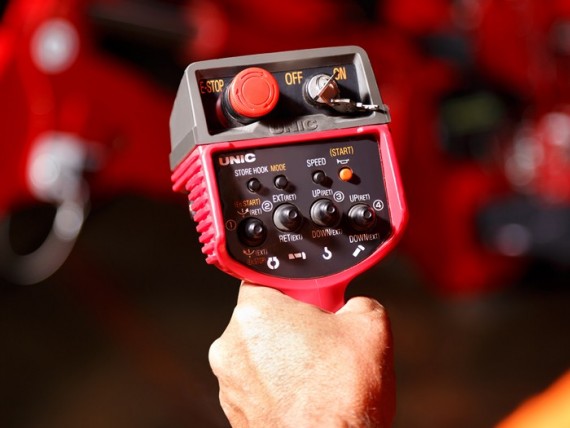 When we at Great Lakes Lifting claim we specialize in Spydercrane Rentals and Repairs, it's because we specialize in Spydercrane mini crawler crane Rentals and Repairs...down to the replacement parts. Nothing more; nothing less but for one thing: we would also like to emphasize the "s" in "parts."
If you have an in-house staff that likes to maintain your machines and only needs a part or two to keep the maintenance going, our store has every Spydercrane pad, spring, or outrigger you'll ever need. We're an industry leader when it comes to Spydercrane replacement parts.
Below are a few features to help spell out the numerous ways we can help you with Spydercrane mini crawler crane replacements.
We typically have the part(s) on site
We are not only a distributor, we are also customers. Our full service shop typically has a full compliment of parts available for not only the cranes in our garages, but typically we have more than enough to keep up with the demand of the cranes of long-term rental customers.
Whatever we don't at the time, we can quickly get
In the significant off-chance that we don't have the part needed for your team to make its repairs, we're connected directly to the source. What this means is that we'll take expedient care to make sure you get the part you needed in a timely manner.
We ship. But you can pick them up as well if you'd like
We do not have a strict delivery policy. If you want us to deliver them we well. But, if you're in the neighborhood and would rather pick it up, by all means we'll be happy to see you and hand-deliver to you what you need.
We're here for whatever you need, however you want to go about it.
Contact us today. We'll get you the part you want, the way you want it, quickly and efficiently.
Buy, Rent or Schedule Repairs
Click the button below and fill out the provided contact form or call us at 815-931-4825 to get started today.
Get Started