Posted on April 29, 2015
Spydercrane Outrigger Mats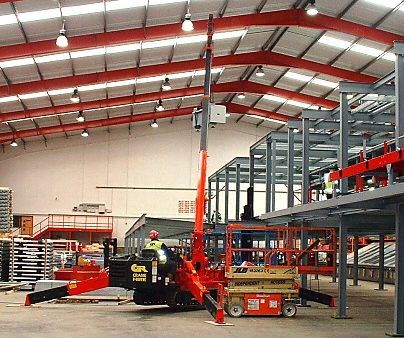 In an ideal world, the working conditions would be how you script them. The weather would be somewhere between 68 and 72 degrees Fahrenheit. The wind would be soft enough to keep everyone cooled but not stiff enough to stir up the dust. The ground would be dry, and the overall terrain would be flat, not only at the project but for all inroads. This way, all the workers and supplies would have an easy route to the construction site.
But life doesn't always work that way. It's probably not fair, but it's true.
Spydercrane was designed to handle the nooks and crannies of uneven terrain.
Our mini crawler cranes were designed to do more than handle the passing of materials through half-built floors of high-rises. When they adorning the tops of scaffolding, Spydercranes are making the best of uneven surfaces with the help of their spider-leg design. Another key to their stabilizing abilities are their sound footer, made possible their outrigging mats.
What are outrigging mats
Outrigger mats provide additional protection why simultaneous distributing the weight. The subtle, necessary distribution keeps the legs from accidentally doubling as ground spikes. This means less wear and tear on the land and less potential dangerous potholes on the worksite.
For more information, checking out the product PDF found on the UNIC Global website.
Outrigger mat parts and service
Great Lakes Lifting provides all on parts, service and labor for each line of Spydercranes. This means that we will continue to make sure your machine is ready to go for years on end.
You focus on the work; we focus on the machine. Our customers are happy. Your customers are ecstatic. And everybody wins.
photo credit: Furukawa UNIC on Pinterest
Buy, Rent or Schedule Repairs
Click the button below and fill out the provided contact form or call us at 815-931-4825 to get started today.
Get Started