Posted on May 31, 2015
Testimony from Craig Bukosky of Siemens Industry, Inc.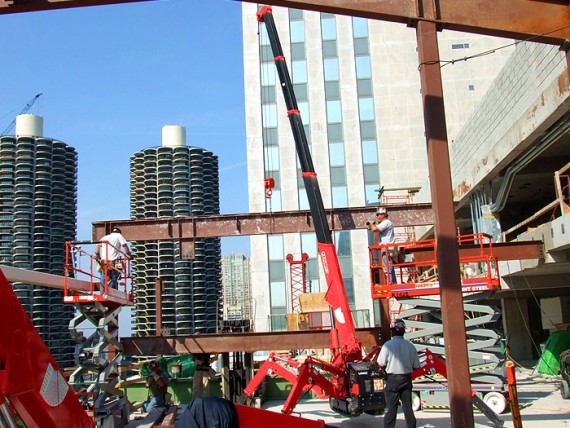 We love to hear back from our customers regarding their experience with the Spydercranes. Once in awhile we get a nice email telling us about the experience. And when we get them, once in awhile we remember to ask permission to share their letter with others.
Here was a letter we received from Craig Bukosky of Siemens Industry, Inc. He was kind enough to allow us to share it:
Gentleman – I just wanted to reach out and thank you guys both for all the help the last couple weeks doing what we had to do to take delivery of the Spydercrane rental on Feb 27th. I have to say it was honestly great working with you both and I look forward to working with you in the future.
Kevin I have to thank you for jumping through the hoops you had to, to make this happen for us. I know we don't always make it easy to get things done, but you were on-point the whole time. The fact that you were able to relay our phone conversations into actual application requirements was a huge time-saver on my end… dealing with someone who can actually communicate on a telephone was great. It's amazing how many people don't have that ability.
Don, the training was great – I appreciate you spending the day with us, and I really feel like the guys have a good concept of how this equipment should work. You had mentioned that you sell service, not cranes – no joke, that couldn't of resonated any louder. It's obvious you stand behind your equipment and I appreciate the fact that no matter what happens (and when) we can reach out to you – like any company, downtime = money lost, so that's a big win for us as well.
I'm sure we'll all be speaking again soon.
Have a good weekend,
Craig Bukosky Siemens Industry, Inc. Drive Technologies Large Drives Manufacturing Engineering
Would you like to share your experiences with the Spydercrane?
Contact us today with your experience. Please also state whether or not you give us permission to share it. If selected, we we post the experience, notifying you once it is published.
Most importantly, thank you for considering us for your projects. We're glad to know we help out and that our Spydercranes are helpful.
Buy, Rent or Schedule Repairs
Click the button below and fill out the provided contact form or call us at 815-931-4825 to get started today.
Get Started